Celebs Love Snoozer, Too!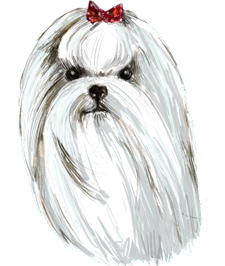 Bonjour my lovelies!

Celeb-sighting is one of my favorite pastimes and have I got some juicy celeb sightings for you! You know how much I love Snoozer Pet Products, including their innovative Lookout dog seats for the car. Well, it turns out that lots of celebs love them, too! Who, you ask? Read on to find out!
Katherine Heigl – Lookout! Snoozer's In Town
The famous American actress and 2 time Golden Globe nominee, Katherine Heigl, best known for her role in films like "One For The Money" and "The Ugly Truth" was spotted leaving a pet store with a Snoozer Lookout Car Seat. This actress is well-known for owning and caring for quite a number of sweet animals – over 34 she recalls during a visit to TODAY in 2014. Being such a pet lover, with nearly 8 dogs of her own, we know that Heigl not only has experience, but means business when it comes to taking care of her pets.
---
Debra Messing – Have Carrier Backpack 4-in-1, Will Travel

The star of Will & Grace shared a photo on social media of her Havanese Henry chillin' in the Snoozer Roll Around Pet Carrier Backpack 4-in-1. And no wonder. It's so versatile and convenient!! Most sizes are airline approved* (we recommend checking with the specific airline regarding size limits and requirements), so you can take your dog or cat with you when you fly, and it's also great for tooling around your hometown or road trip. The Roll Around is a rolled carrier, a backpack, a pet bed, and a car seat, all in one! And different sizes are suitable for dogs up to 15 and 30 pounds, too. We recommend checking the dimensions of the bag to ensure your pet has enough wiggle room, even if they meet the weight requirement. 
---
Jennifer Love Hewitt – Will Have What She's Having
It's not just Deb (I call her Deb, you know) who's discovered the Roll Around Pet Carrier Backpack 4-in-1. Actress Jennifer Love Hewitt, too, was photographed rolling her precious pooch, a Cavalier King Charles spaniel named Charlie, around in one. She has called Charlie her "favorite dog ever," so you know it's nothing but the best for her best friend!
---
Melissa Ponzio

I love her on Teen Wolf, and apparently her pit mix Sophie loves Snoozer dog beds just as much as I do! What's awesome is that there are so many different kinds of Snoozer products, including beds that help regulate your dog's body temperature, Forgiveness beds that are *fully* washable in case of accidents, overstuffed dog beds, orthopedic dog beds… and more… really a dog bed for every taste and need.
---
Pia Toscano
Singer Pia Toscano went pretty far when she was on American Idol back in 2011. These days she's building up her music career and spoiling her dog, Chloe, whom she calls her "first born." From the snap shared online, it looks like Chloe is enjoying her Cozy Cave, Snoozer's dog bed that lets dogs curl up inside and get all cozy. Cozy Caves are great for dogs who like to snuggle and are super comfortable, with soft Sherpa material inside!
Well there you have it. Celebs like Snoozer, too! I'll keep my eye out for more celebrity sightings and share them with you. In the meantime, you can check out SnoozerPetProducts.com to discover the best ways to spoil your best friend. Snoozer's products are made with the highest quality materials and are handsewn in the USA (Piedmont, South Carolina to be exact) with love.
Ciao ciao for now!
Read More Posts By Moxie
Moxie the Maltese has gorgeous, silky white tresses—and more than a little attitude! This classy lady likes to travel the world with her owner, Penelope.