Common Minor Dog Injuries: Treat at Home or See the Vet?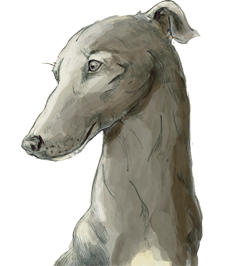 As a dog owner, you know that we dogs are curious and often adventurous, meaning the odd cut or scrape is inevitable. Fortunately, many common minor dog injuries are easy to take care of at home, though some do call for a trip to the vet. Here's how to tell the difference.
Cuts and Scratches on the Skin
Just like little kids, dogs tend to get small cuts and scratches that bleed.  
Treat at home: For small cuts, do what you'd do for yourself: apply pressure to stop bleeding, clean the area, apply an antiseptic or antibiotic ointment, and cover. Covering is important so your dog doesn't lick the ointment off. You can shave the fur around the cut (or use electric clippers, which are safer) and apply a bandage or wrap gauze around the area and secure with tape.  
When to go to the vet: If the cut is large (over ½ inch long) or deep, and/or if it continues bleeding after 15 minutes with pressure, go to the vet, as it may require stitches. If you treat at home but notice swelling, redness, a foul odor, or signs of fever in your dog, go to the vet, as it may be infected and require antibiotics.
Injury to the Mouth
Oral injuries are pretty common, which isn't surprising when you consider the kinds of things dogs chew on, like sticks, bones, and so forth.
Treat at home: Ideally, you would locate where the bleeding is coming from and apply pressure to the spot with a clean washcloth or towel until it stops. This is easier said than done, though, and you may just have to let the cut bleed a little and stop on its own. Take away the object your dog was chewing on and offer fresh water to help clean out their mouth.
When to go to the vet: If bleeding doesn't stop after 15 or 20 minutes, go to the vet, as stitches may be required. Also go to the vet if you see damage to any teeth. 
Injury to the Tail
"Happy tail" is one common tail injury, where a dog's wagging tail hits a surface so hard it starts bleeding. Other injuries to the tail can happen when it's accidentally stepped on, caught in a door, or bitten by another dog.
Treat at home: For bleeding injuries, treat as you would any other cut (see above). Bandage with gauze from the injury all the way to the base of the tail to help keep the bandage on, but don't make it too tight or you could cut off blood supply, leading to amputation.
When to go to the vet: If bleeding doesn't stop within 15 minutes, if you're uncertain how to bandage the tail, or if you suspect a broken tail. Signs of a broken dog tail include swelling, a bend or kink in the tail, difficulty moving the tail, or signs of tenderness (e.g., yelping when you touch the tail).
Always See the Vet for These Injuries
Though these may be considered minor injuries, they still warrant a visit with the veterinarian:
–       Torn toenail (partially or wholly torn)
–       Tooth injury
–       Eye injury
Remember that we dogs have evolved not to show when we're in pain, so don't assume that your dog is okay just because they're not whimpering or whining. If ever in doubt, call your vet's office for advice on what steps to take and whether to come in to the office for a visit.
 'Til next time, Beckley
Read More Posts By Beckley
Beckley was a racing greyhound until he retired at 2 1/2 years old and was adopted off the track. He's super fast when he wants to be, but he actually prefers to take it easy, napping on the most comfortable bed he can find!