Why does my dog sleep on me?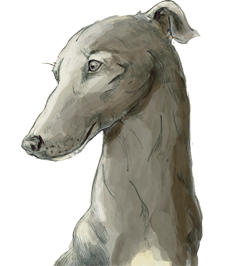 Some dogs are close sleepers. They not only want to sleep with you, but on you. But why does your dog sleep on you? Here are some possible reasons.

It's a Natural Instinct
Dogs are well-known pack animals, which means they naturally prefer to spend their time around others. Wild dogs not only spend almost all day with the rest of their pack, but they sleep close to each other at night, too. For your dog, sleeping with or on you feels natural.
Your Dog Feels Safer
Going to sleep means being vulnerable. Your dog likely feels safer when they sleep on you because they know you'll help keep them safe.
Your Dog Is Protecting You
Your dog may also have a strong instinct to make you feel safe. By being as close as possible to you – and what's closer than actually sleeping on you? – they are expressing that protective instinct.
It's Warm
While some dogs do wear PJs and sleep under blankets or in hooded dog beds, many don't, which means they can become chilly in the night! Sleeping beside you or on you, they'll stay warm from your body heat.
Your Dog Likes You
Affection is another reason your dog likes to sleep on you! They like to be in your presence, just as you like to be in theirs. This is a sign of trust, love, and affection.
Your Dog Doesn't Have a Place of Their Own
Finally, your dog may sleep on you because they don't have another place they prefer to sleep. If you prefer to sleep alone, then look for a high-quality dog bed, like a dog bed from Snoozer, to give your dog another option for restful and comfortable sleep.
If your pooch is the cuddly and snuggly type, they may really enjoy the Cozy Cave dog beds, which are hooded dog beds that are like a dog bed with a built-in blanket. These types of dog beds are also great for breeds that naturally tend to burrow, like terriers, dachshunds, and huskies.
If your dog is more of a sprawler, they might prefer a larger dog sofa so they can stretch out. Dog sofas have bolsters on three sides, which give your dog options for resting their head and finding a comfortable position.
For senior dogs, dogs with arthritis, and other dogs that need more support, orthopedic dog beds are the best choice. These are made with a sturdy foam that provides support and takes pressure off of the joints to relieve pain.
Finally, if your dog likes to spend time in their crate, either to snooze or just to relax, you can make it more comfortable for them by giving them a dog crate pad and/or cover. A crate pad provides some comfy cushioning while a crate cover can create that cozy "den" feeling that many dogs like.
Even if you don't mind your dog sleeping on you, it's a good idea to give them a place of their own where they can sleep, relax, and have a little space sometimes. A high-quality dog bed, like a dog bed from Snoozer, is a great choice!
Read More Posts By Beckley
Beckley was a racing greyhound until he retired at 2 1/2 years old and was adopted off the track. He's super fast when he wants to be, but he actually prefers to take it easy, napping on the most comfortable bed he can find!