Should you put a bed in your dog's crate?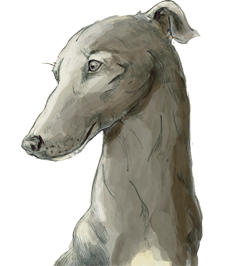 You've probably heard that crating your dog is great for a number of reasons, especially if you're potty training. But plain crates aren't exactly enticing. You might be wondering if you can or should put a dog bed in your dog's crate. Is there any reason not to? Here are the pros and cons.

Advantages of Putting a Dog Bed in Your Dog's Crate
Think of it from your point of view – would you rather curl up on cold, hard plastic or on a soft, cozy bed? Of course you'd choose the bed! Your dog would, too.
There's one main advantage of putting a dog bed or crate pad in your dog's crate: it's more comfortable. A crate your dog finds more comfortable means that your dog is more likely:
     

To spend time in their crate

     

To handle being locked in their crate for periods of time

     

To sleep well in their crate overnight

     

To travel more easily in their crate
Plus, for dogs with arthritis or other medical problems, something soft and supportive inside the crate will help relieve pain.
The short answer to "Should I put a bed in my dog's crate?" is "YES" – unless there's a good reason not to.
Disadvantages of Putting a Dog Bed in Your Dog's Crate
There are a couple reasons you might not want to put a dog bed or crate pad in your dog's crate, at least for a limited time.
One: if your dog is very destructive
,
they may destroy any dog bed or crate pad you put inside
Maybe you've tried to put a dog bed or crate pad in their crate in the past and have returned to find it torn to bits. If this is the case, keep the crate empty for the time being while you work on addressing your dog's destructive behavior.
Destructive dogs are often bored and/or stressed. Are you keeping your dog in their crate for too many hours a day or too many hours at a time? Experts say that dogs shouldn't stay in a crate more than 3-6 hours at a time during the day, depending on age and health. (Healthy adult dogs can handle six hours or even more in a crate but puppies and senior dogs should be let out more frequently.) Regularly leaving your dog in their crate for 8+ hours at a time is too much, and behavioral problems are much more likely to occur. They need to get out for a chance to go potty, to have a little exercise, and to alleviate boredom, so try letting your dog out more often. Also make sure to give your dog plenty of chances to run, explore, and play when they're outside of their crate.
Get a helping hand if you need it. If you work all day and need to leave your dog crated at home, look into hiring a dog walker to come in the middle of the day to give your dog a well-deserved break. And if you're not able to address your dog's destructive behavior on your own, work with an experienced dog trainer. Once you're confident your dog won't destroy anything that's put in their crate with them, you can reintroduce a dog bed or crate pad.
Two: if your dog has accidents constantly in their crate
,
it can become tedious to constantly clean the dog bed
Puppies and dogs have a natural instinct not to eliminate where they sleep and spend time, so they're not happy about the situation, either!
You can expect this to happen from time to time if you're still potty training your young puppy. A simple solution is to take them out more often to give them more opportunities to go potty outside. Make sure to reinforce their good behavior when they do! In time, your puppy will have fewer accidents in their crate, and you can put a dog bed or crate pad back in.
But dogs can pee in their crates for other reasons. A rescue or shelter dog may have gotten in the habit of eliminating in their crate. A dog may develop anxiety which makes it more difficult for them to control their bladder. Dogs can develop incontinence due to UTIs, kidney infections, overactive bladder, and other medical reasons. If your previously housebroken dog has started having accidents in their crate, schedule a visit with the vet to see if you can discover the reason. Then you can treat it, put an end to accidents in the crate, and bring back the dog bed.
If your pup has issues with using the potty in the crate, another option could be to get them a fully-washable crate bed where you're able to wash not only the dog crate bed cover but also the mattress as well. Keeping your dog's crate environment clean even when accidents happen.
Making Your Dog's Crate a Comfortable and Inviting Place
You want your dog's crate to be a comfortable and inviting place where they like spending time, right? To do that you have a few options.
Put a dog bed in the crate
The advantage of putting your dog's bed in the crate is that you need just one and it can go into the crate at night for sleep, for example, then come out to the living room or home office during the day. Keep in mind that dog beds are typically thicker than dog crate pads so they'll take up more vertical room and could make it challenging for your dog to fully stand up in their crate. Also, dog beds come in many shapes and sizes, but they aren't typically designed to fit in a standard dog crate, so they could either be too wide/long or too short and leave gaps.
Or put a crate pad in the crate
Crate pads, unlike dog beds, are designed to fit in standard dog crates, so they will be flush up to the sides. They'll also be thinner than most dog beds, allowing your dog to fully stand up in their crate. Since they are thinner, they may be less comfortable than a super plush dog bed. Also, with a crate pad in the crate, you should have a separate dog bed somewhere else in the house for when your dog isn't in their crate.
Or put a Snoozer Cozy Cave dog crate bed in the crate
This is the best of both worlds! Made with microsuede exterior and cozy Sherpa interior, our Snoozer hooded dog crate bed is just the right shape for a standard dog crate but provides the comfort and coziness of a proper dog bed with a built-in blanket. Plus, it's fully washable, so if your dog does have an accident, it's easy to clean!
Put a crate cover over the crate
This is another way to make your dog's crate more inviting if they have the wire kind of crate rather than a solid fabric or plastic crate. Dog crate covers are made of fabric that cover the top and drape down over the sides of the crate to give your dog a cozy feeling of being in a den. Many dogs love this feeling, and it could be the thing that turns your dog's crate from a place they don't mind being to a place they want to spend time in. Our Snoozer dog crate cover has flaps that can be secured up or down with Velcro for ventilation or privacy and comes in 4 colors/patterns and 6 sizes to fit crates for all sized breeds.
Doing What's Right for Your Dog
It's important to know that there's no health or medical reason your dog can't spend time in a bare crate. Many dogs do. But if you're not dealing with destructive behavior or accidents in the crate, go ahead and put a dog bed or crate pad in your dog's crate. They'll thank you for it! 
Read More Posts By Beckley
Beckley was a racing greyhound until he retired at 2 1/2 years old and was adopted off the track. He's super fast when he wants to be, but he actually prefers to take it easy, napping on the most comfortable bed he can find!