Do dogs like being carried?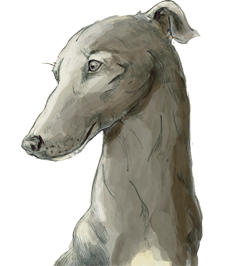 The answer to this question isn't a simple "yes" or "no." Dog owners know that each dog is an individual with different personalities and preferences. So some dogs love to be carried around while others may find it uncomfortable or even upsetting.
So does your dog like to be carried? Here are signs that your dog likes to be carried and signs your dog doesn't like to be carried, plus alternatives for transporting your dog so they don't need to be in your arms all the time.
Signs That Your Dog Likes to Be Carried or Held
If your dog is perfectly content to stay in your arms and be carried, they'll exhibit calm and relaxed body language cues.
A dog that likes to be carried will remain still but not stiff in your arms, will keep their ears in a neutral or attentive position, and won't make noise except perhaps for some light panting.
Pay attention to your dog's body language, behavior, and energy to make sure they enjoy being carried. They may become restless after a while, and then you should put them down.
Signs That Your Dog Doesn't Like Being Carried or Held
When dogs are unhappy, they let you know through body language and behavior. Some signs are very obvious while others are more subtle.
A dog that doesn't like being carried or held may growl, whine, or bark. They may squirm and squiggle to try to get out of your grasp. These are obvious signs that they want to be put down on the floor.
Less obvious signs include excessive lip licking, panting, and yawning. Their ears may be flat against their head (depending on the breed). Your dog may freeze up and become stiff from anxiety. Although these signs aren't as aggressive as growling or barking, don't ignore them. Your dog isn't happy and probably wants to be let down.
Alternatives to Carrying Your Dog: Strollers, Backpacks, and Carriers  
There are many reasons you may not want your dog to walk on their own but be carried or transported instead. You may want to carry your dog for their own safety, to keep them from getting wet or dirty in bad weather, or keep them secured as you travel on public transport together. Or your dog may have health or mobility issues that means they can't walk far on their own, or maybe they're just tired and lazy! Still others don't want to be carried in your arms, as discussed above. Whatever the reason, when you need to transport your dog, here are some alternatives to carrying them in your arms.
A dog stroller or carriage
.
Some dog strollers position your dog higher up, like a baby carriage or stroller, while others let your dog ride lower to the ground. If you have mobility issues or have trouble picking up your dog, the latter may be better for you. Most dog strollers are made with fabric and mesh panels that ensure your dog is kept secure inside and allow for visibility and air flow.
A dog backpack.
If your dog is small enough, they can ride around in a dog backpack on your back, so you can travel hands-free.
A wheeled dog carrier.
Wheeled dog carriers look a lot like wheeled luggage. Your dog sits in the fabric-and-mesh carrier low to the floor while you pull them behind you.
A
dog backpack and carrier in 1.
The Snoozer Roll Around Travel Dog Carrier Backpack 4-in-1 is a versatile and durable piece of equipment that's perfect for little dogs (and cats!) up to 15 or 30 pounds (in Medium and Large sized carriers, respectively). You don't have to choose between a dog backpack or a wheeled dog carrier because this functions as both, plus it can be used as a dog car seat and a dog bed for snoozing and relaxing.
The Snoozer 4-in-1 Dog Carrier Backpack is ideal for long trips because you don't need to bring multiple pieces of equipment with you, and it keeps your pet comfortable and secure whether you're traveling by car, train, or plane. (Note: if flying with your dog in the cabin, always check your airline's requirements on approved carriers for compliance.)
Safe and Happy Dogs
If your dog likes to be carried, there's not reason not to, assuming they get enough exercise during the day. But if your dog doesn't like to be carried or held in your arms, you now know you have options to transport or carry them when necessary. This way everyone is safe and happy!
Read More Posts By Beckley
Beckley was a racing greyhound until he retired at 2 1/2 years old and was adopted off the track. He's super fast when he wants to be, but he actually prefers to take it easy, napping on the most comfortable bed he can find!