Travel Tips for Dogs Who Really Hate The Car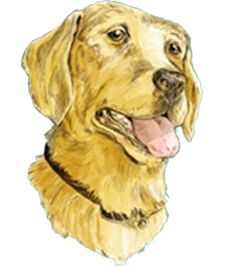 I do NOT like to travel in cars. I'm one of those dogs who cannot settle down. I stand in the backseat the whole time, queasy and uncomfortable, asking my family "Are we there yet? Are we there yet? Are we there yet?"
Recently my friend Moxie the Maltese gave some great general tips about car travel with your dog. She even suggested some quick fixes for dogs who suffer from anxiety and carsickness, like ThunderShirts and making sure your dog is secure and can see out the window with the Snoozer Lookout Carseat.
These tips are fantastic but I wanted to add more, since there's even more you can do to ease your dog's fear or motion sickness and make them happy in the car!
Overcome Fear of the Car

Some dogs have learned to associate the car with fear. They may only know it as the thing that takes them to the place where people stick things in them and make them hurt. (You know, the vet!) Or they may remember that one time they took a car ride, their owners dropped them off on the side of the road and never came back. You can see why your dog might hate and fear the car.
If this is your dog, then you need to work on making your dog more comfortable with the car itself. First, never force your dog into the car when you're trying to help them overcome their fear. This will not help! You can get your dog close to, and then inside, the car by luring them with special toys or treats. I recommend bacon and steak!
Ideally, you will do this several times, on different days. Don't even drive anywhere. The goal is to get your dog to hop in the car on their own, and to have them associate it with positive things.
The next step is taking short trips. I mean short, like around the block and back home. Again, the point is not to travel, but to get your dog used to the car. If after the first short car trip, your dog shows fear again, return to the first step and get them used to getting in the car without going anywhere. Over time you will build up to longer and longer trips and your dog will lose their fear of the car.
If all this sounds a little, uh, dull and time-consuming, well, it can be. More than anything, it requires PATIENCE from you. If you're not making any progress after some time, contact a professional dog trainer to help.
Ease Motion Sickness
Some dogs don't fear the car, they can't stand the actual travel. This is me! Like many other dogs, the vibration and motion, especially on curvy roads, make me feel nauseous.
Certain human medications are actually great at tackling this problem, like Dramamine and Benadryl. If you prefer the more natural route, try the Bach Flower Rescue Remedy, aromatherapy with ginger essential oil, or herbal medicines like cocculus or aconitum. Many pet stores sell pet-specific formulations to help with nausea and motion sickness, too, which might be worth a try. For pet-specific medications, Cerenia is the only FDA-approved drug specifically to help with motion sickness and prevent vomiting in dogs, so you can ask your vet about it.

On the subject of medication, it's worth mentioning acepromazine, a common medication pet owners use to easy anxiety and reduce nausea on car trips. Take caution with this! It's a strong drug, originally developed as an antipsychotic drug for humans, now mainly used as a tranquilizer in anxious pets. But it can excessively effective, causing excessive drowsiness in pets, and may not actually reduce the anxiety so much as the ability for your pet to express their anxiety to you. For these reasons, you may want to try other remedies first.
And of course, never give your dog medication, human or dog, without talking to your vet first!
Hit the Open Road
Good luck with the advice above and I hope you and your dog are able to travel together soon. There's nothing like going on an adventure and exploring new places with your best friend! Just make sure to stay SAFE and HEALTHY along the way.
Happy travels! – Kia
Read More Posts By Kia
Kia is a full-sized dog living with a full-sized family! She's full of energy and loves to romp with kids, so whenever Kia is around, you know you're in for an exciting time!