Diagnosing and Treating Dog Allergies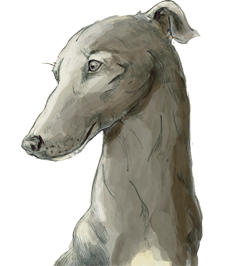 Just like humans, dogs can suffer from allergies. Approximately 1 to 2 in 10 dogs have allergies, meaning this is a common condition – and yet a lot of owners don't know their dogs are suffering. Here's how to go about getting a diagnosis for your dog and how to treat them if they do have allergies.
Different Types of Allergies and How to Recognize Them
Skin allergies are the most common and can be brought on by food, fleas, and environmental factors like dust and pollen. (That's right, pollen – your dog might have seasonal allergies just like you do.) The most common signs of skin allergies are red and itchy skin which can occur anywhere.
Food allergies are less common but do affect some dogs. While food sensitivities can lead to red and itchy skin, true food allergies provoke a reaction of your dog's immune system that can cause a wider variety of symptoms. In addition to red, itchy skin, your dog may develop hives or swelling, or may vomit and/or have diarrhea.
It's important to distinguish between true food allergies and food sensitivities. A true food allergy can bring on anaphylaxis (while rare, it does happen), while food sensitivities can't. Also, food sensitivities can develop over time with repeated exposure to the same food, and can commonly happen with milk, corn, wheat, and soy.
Other allergic reactions can be brought on by things like vaccines and bee stings and, as with true food allergies, can cause anaphylaxis which can be fatal. (Again, though rare, it can happen.)
Signs of allergies in dogs are similar to those in humans, such as red skin, hives, itchy skin and ears, ear infections, runny eyes, swelling and gastrointestinal problems (vomiting or diarrhea). You may notice your dog biting or licking a certain area of their body repeatedly or rubbing their ears on the floor to scratch them.
Diagnosing Allergies in Your Dog
Work with your vet if you suspect your dog has allergies of any kind.
Diagnosing allergies isn't a straightforward process, unfortunately, and may take some time. This is especially true if your dog suffers from both food and environmental allergies. You may identify the food that's causing some symptoms, but may miss the environmental factor causing others. For food allergies, your vet may have you do an elimination diet with your dog to remove various ingredients and add them back in order to see if there's any improvement. Flea allergies can easily be detected by the types of skin reactions and for looking for other signs of fleas. Environmental factors are more challenging to detect.
There are some tests you can do to identify common food and environmental allergens, including blood tests and skin tests, which typically require your dog to be sedated. Newer tests can help diagnose allergies from analysis of fur alone, which is easier and less invasive. Your vet can tell you about your options and help you figure out if testing is the right thing for you and your dog.
Treating Your Dog's Allergies
If possible, the best thing to do is reduce or eliminate exposure to the allergen. This is pretty easy with allergies brought on by fleas or by food substances you've identified, since you can control your dog's exposure. It's extremely difficult (if not impossible) to do this with environmental allergens like pollen, though.
In that case, oral medication or allergy shots can be used to reduce the symptoms your dog experiences. Some dogs take the same antihistamines that humans do, like Benadryl, while others are given a prescription medication like steroids by their vet.
You can also wipe your dog's fur and paws down after walks outside to help stop pollen and other allergens from being brought into the house.
Since your dog can't talk to you and tell you what they're feeling, it's up to you to pay attention to their behavior and any signs that seem off. Don't let your dog suffer from allergies; work with your vet to find the problem and treat it.
'Til next time, Beckley
Read More Posts By Beckley
Beckley was a racing greyhound until he retired at 2 1/2 years old and was adopted off the track. He's super fast when he wants to be, but he actually prefers to take it easy, napping on the most comfortable bed he can find!