Why does my dog bark in his sleep?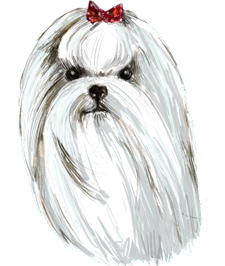 Does your dog bark in their sleep? If so, you might be wondering why this is and if it means anything. Here are some common reasons dogs bark in their sleep.

Dogs May Bark in Their Sleep When Dreaming
The most likely reason your dog is barking is because they're in the middle of a dream. Just as you sometimes see dogs acting out their dreams by "running" with their paws and twitching in their sleep, they may also bark.
One clue that the barking is due to a dream is the timing. Dogs' sleep cycles are about 45 minutes long and within that cycle, they dream just a few minutes. So if the barking is occurring during a dream, it won't last more than a couple minutes max, and probably less.
Even if it seems like your dog is barking because they're having a bad nightmare, don't wake them up by touching or shaking them. They might snap at you from the surprise of being touched. It's better to let them wake up on their own.
Dogs May Bark in Their Sleep Due to a Sleep Disorder
The reason dogs, humans, and other mammals don't fully act out their dreams when sleeping is because the brain induces muscle atonia, meaning the muscles of the body don't work as normal. But in REM Sleep Behavior Disorder (RBD), that mechanism is disrupted, so the sleeper can fully act out their dreams. In dogs, this may mean that they actually get up and walk or run around while dreaming, play with or attack objects, and whine, growl, or bark.
RBD in dogs is rare, but it is serious because it's potentially dangerous to other members in the household. If your dog has this disorder, expect to see other unusual behavior during sleep in addition to barking. Is you suspect RBD, make an appointment with your vet so you can get the right treatment for your dog.
Dogs May Bark in Their Sleep from Medication
Has your dog started a new medication recently, or changed dosage? This might be the reason they're barking in their sleep. You might want to wait it out and see if the barking goes away after your dog is used to the new medication. If the barking doesn't go away and it really bothers you, talk to your vet.
Dogs May Bark in Their Sleep from Anxiety
Anxiety could be the underlying cause of your dog's barking in their sleep. This is more likely if your dog has experienced a big lifestyle change, such as a move, a new daily schedule (e.g., going to a new doggy daycare), the addition or loss of a family member, and other similar stressors, but it could be general anxiety. Address your dog's underlying anxiety, and the nighttime barking should stop.
Give Your Dog a Cozy and Comfortable Place to Sleep
Your dog deserves a luxurious dog bed so they can get the best night's sleep – preferably with no barking! Check out our large variety of premium dog beds at Snoozer to find the one that's right for your dog. You'll find orthopedic dog beds for older and mobility-challenged dogs, cozy hooded dog beds for pups that like to snuggle and burrow, dog sofas for the ultimate in lounging, and so much more. Snoozer dog beds are made to order in America and come with a one-year warranty. Give your best friend the gift of great sleep!
Read More Posts By Moxie
Moxie the Maltese has gorgeous, silky white tresses—and more than a little attitude! This classy lady likes to travel the world with her owner, Penelope.