How To Find The Best Dog Bed for Your Dog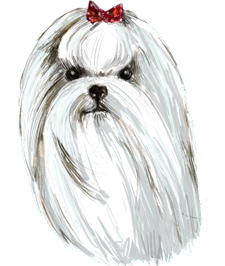 Bonjour my lovelies!
Choosing your dog's bed is important. It's a place they'll be spending a lot of their time and if they're anything like me, they have high standards and want nothing but the best. (#malteselife)
But there are so many choices, it can be tough to figure out the right match. Which bed is really right for your dog?
Enter the Snoozer Bed Builder! This handy online tool takes you through a few steps to find the Snoozer bed that's perfect for your pooch! Here's how it works.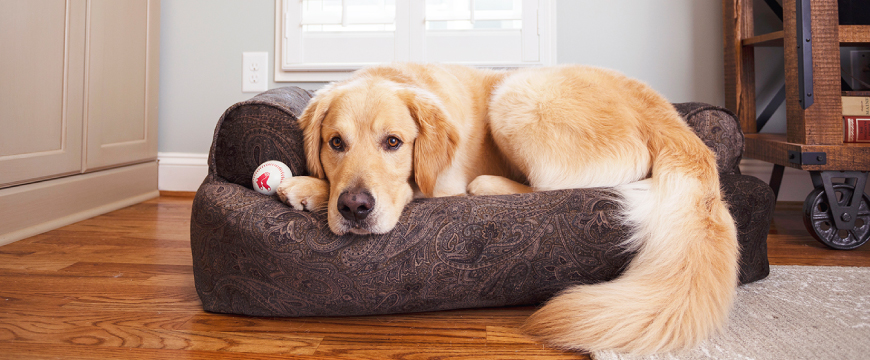 Choosing the Right Dog Bed for Your Dog with the Snoozer Bed Builder
Here's how it works. First, you select your dog's size, from Smallest (6-7 inches, like Chihuahuas or Yorkshire terriers) to Largest (28-34 inches, like Great Danes or St. Bernards).
Next you choose your favorite shape: rectangular beds, round beds, square beds, corner beds, sofa-style beds, or Cozy Caves.
Then you choose the feature that matters most to you and your pet. Depending on the bed shape you choose, you'll find a selection of features available, including orthopedic, overstuffed, temperature regulating, waterproof, and outdoor.
Finally, the fun part. That's right – style. (I live for it.) Here you can choose from many fabrics, colors, and patterns available to fit your dog's needs and your home décor. Snoozer's WAG Collection highlights fun patterns and bright colors, while the Showdog collection beds are made with fashionable microsuede that are durable, with a rub count of at least 100,000 double rubs. Untamed styles feature camo designs for a little hint of outdoor adventure.
I'm getting faint just thinking about all the possibilities!

More About Important Features
Dog beds aren't just about looks. If they were, it would be easy to pick one out based solely on the fabric. But to find the dog bed that's really the best fit for your dog, you need to identify the right features. That's why I want to talk a little more about the features Snoozer offers and which dogs they're good for.
Many of Snoozer's dog beds are available in Standard (a classic, comfy filling), Memory Foam, and Overstuffed (a high-loft filling for luxurious snoozing).
If you want something a more targeted, here are other features to consider:
Orthopedic beds provide extra support and are great for elderly dogs, dogs with arthritis, and those with other joint problems.
Temperature regulating beds use a material developed for NASA that helps keep your dog cool when it's hot out and warm when it's cold out. Bonus: It also fights doggy odor!
Forgiveness beds are a first: made for dogs who tend to have accidents, they feature not just a washable cover, but a fully washable mattress!
Waterproof and outdoor styles are for lounging outside, perhaps by the pool or the cabana.
So Many Choices!!
When's the last time you upgraded your dog's bed? It might be time to show your best friend just how much you love them and spoil them with a Snoozer dog bed. Go to the Snoozer Bed Builder and start building your dog's bed right now!
Ciao ciao for now!
Read More Posts By Moxie
Moxie the Maltese has gorgeous, silky white tresses—and more than a little attitude! This classy lady likes to travel the world with her owner, Penelope.