How to Care for Dogs with Joint Problems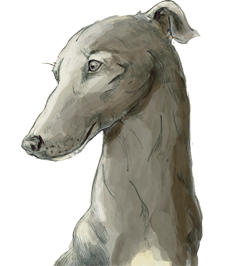 Just like humans, many of us dogs suffer from joint problems, especially as we get older. Osteoarthritis is the most common cause of joint pain in dogs, but trauma, infection, and other conditions can also be the cause.
If your dog is experiencing joint problems, here are some things you can do to make life easier and help relieve some of the pain.
Provide a Supportive Bed
Dogs typically spend over half the day sleeping, not to mention plenty of time stretched out relaxing, which adds up to a lot of time spent on their beds. For this reason, it's really important to get a well-made orthopedic dog bed that's designed to provide extra support for the joints. Check out Snoozer's large selection of orthopedic dog beds in a huge array of shapes, sizes, fabrics, and colors. If you're wondering if your dog really needs one, check out my blog Does My Dog Need an Orthopedic Bed?
Make Your Home Easy to Live In
Dogs with joint problems can have difficulty walking on tiled, laminate, or smooth wood floors, so put down rugs or runners in those areas. Stairs are also tricky, so get some small stairs or ramps, like this one, to make it easy for your dog to climb on the bed or sofa safely. Ramps are also great for outside steps and for getting in and out of the car. Finally, make sure your home isn't too cold and damp, as this can make joint pain worse.
Keep Up with Exercise
Regular, gentle exercise is great for joint health as it pumps blood to the joints, maintains flexibility, and helps keep your dog's weight in check. Don't overdo it – it's not necessary and can actually make things worse, so skip the running, jumping, and climbing. Instead, opt for a daily 20-30 minute walk or go swimming, if your dog enjoys it.
Give a Balanced Diet and the Right Supplements
Maintaining a balanced diet is another important way to keep your dog's weight down. Being overweight puts additional stress on the joints, which can cause more pain and accelerate deterioration. Talk to your vet about the right type and amount of food for your dog. You can also talk to your vet about the best supplements; popular supplements for dogs with joint issues include glucosamine and chondroitin (they often come together in one pill), to help support the cartilage, and fish oil (EPA/DHA), to relieve joint stiffness and swelling.
See the Vet Regularly for Monitoring and Medicine
Many medications can help relieve joint pain, like NSAIDs, steroids, and arthritis-specific drugs. Talk to your vet about it before giving anything to your dog. Going for regular check-ups will also allow your vet to track your dog's health over time so you know how best to treat their joint problems.
Unfortunately, the majority of dogs of dogs will experience joint problems by the time they reach their eighth birthday. Fortunately, you can help make life easier and more comfortable for them by following the advice above.
 'Til next time, Beckley
Read More Posts By Beckley
Beckley was a racing greyhound until he retired at 2 1/2 years old and was adopted off the track. He's super fast when he wants to be, but he actually prefers to take it easy, napping on the most comfortable bed he can find!