Best Outdoor Dog Beds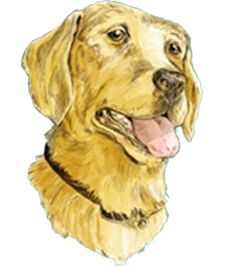 When the weather turns nice, there's nothing better than spending time outdoors! Naturally, us dogs love spending time out in the yard or by the pool just as much as you humans. And when there's a comfy dog bed to lounge on? Well, life doesn't get better than that!
But you need the right dog bed, one that's built for outdoor weather – one that can withstand water, wind, and sun. Luckily, Snoozer has some awesome outdoor dog beds that can stand up to the elements while looking great at the same time!
Pool & Patio Dog Bed
Available as a round dog bed or a rectangular one, the Snoozer Pool & Patio Dog Bed is the ultimate in poolside living! The inside is a cedar/poly mix, and the outside is a durable nylon cover that's water-resistant, fade-resistant, removeable, and washable. It comes in a range of colorful patterns and in sizes from small to extra-large to accommodate dogs of all sizes.
Our customers love how durable and comfortable this bed is. If you're looking for a fun, weather-resistant dog bed to use outside, you've found it!
Waterproof Dog Bed
When water-resistant isn't enough, here are Snoozer's Waterproof Dog Beds to the rescue! Choose rectangular or round, available in sizes small or large and a variety of solid colors.
The durable nylon cover is completely weather-proof, making it perfect for camping, travel, or just snoozing in the backyard. The cedar/poly fill inside provides the comfort and support your dog needs. Our customers rave about how fluffy it is, and durable.
This is also a great bed for puppies that are still being housebroken or for older dogs who have the occasional accident. The cover is removeable and washable, so it's easy to keep clean.
Travel Mate Outdoor Bed
Designed with travel in mind, the Snoozer Travel Mate Outdoor Bed is all about comfort and convenience! No need to worry about where your pooch will sleep on your next trip. This bed folds in half and has a handle for easy carrying whether traveling by car, train, or plane.
This bed is breathable, stain-resistant, and water-resistant, making it ideal for indoor sleeping and outdoor relaxing! The plush filling inside is super comfortable while the outside is made of a durable ripstop fabric that's removable and washable. It's available in small or large and comes in very chic black.
(FYI, this super-convenient travel dog bed also comes in a luxury version that features an ultra plus chenille jacquard fabric that's also water-resistant, stain-resistant, and washable, too!)
Only the Best for Your Best Friend!
All of these high-quality outdoor dog beds from Snoozer are custom made to order and handsewn in the USA. They come with a one-year warranty and 30-day return window. Plus, you can personalize any of these items with your dog's name to make it even more special!
Take advantage of the great weather and get outside – with your dog, of course!
Have fun outside! – Kia
Read More Posts By Kia
Kia is a full-sized dog living with a full-sized family! She's full of energy and loves to romp with kids, so whenever Kia is around, you know you're in for an exciting time!