What Can I Do about Separation Anxiety in My Dog?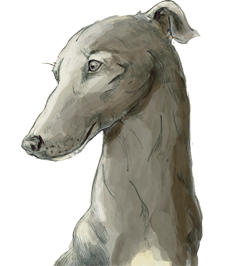 Babies aren't alone in experiencing separation anxiety – a lot of us dogs suffer from it, too. Signs of separation anxiety in dogs include whining, howling, and pacing as you prepare to leave them, destructive behavior while you're gone like tearing up furniture or gnawing on door jambs, and having accidents in the house while you're gone. These are just some of the ways dogs express their stress at being left alone.
Separation anxiety is stressful for both dog and owner but luckily, it can be addressed. If your dog shows signs of separation anxiety, here are some steps you can take to make it better.
Keep Exits and Entrances Low Key
Don't make a big fuss when you're leaving, as this can exacerbate separation anxiety. Say goodbye calmly and leave; that's it. You don't want to teach your dog that your leaving is a big deal by overdoing the head rubs, goodbyes, and promises that you'll be back soon.
Same when you come back. It's natural to immediately want to engage with your dog by greeting and petting them, but this behavior on your part actually reinforces your dog's bad behavior. Instead, enter and wait a few moments until your dog has calmed down before greeting and petting them. This positively reinforces a calm state and over time will teach them that when you come home, they need to remain calm.
Prioritize Walks and Exercise
All dogs require exercise to keep them physically fit and stimulated mentally. A daily walk is a must for all breeds, and some breeds require even more exercise, which can be time to run around in the backyard or dog park, a long hike, or a sport like agility training.
What does this have to do with separation anxiety? Well, a bored dog with pent-up energy is more likely to act out in a destructive manner. Exercise not only gives dogs a place to channel that energy, but relieves stress and makes for a happier dog, too.
Offer Distractions
Before you leave, give your dog something to keep them busy for a while. That could be a Kong stuffed with treats or one of the many food puzzle toys on the market that require dogs to work for their rewards.
Some owners like to leave the radio or TV on while they're gone. There are even videos on YouTube made expressly for dogs alone at home.  Not much evidence supports this as an effective remedy for separation anxiety in all dogs, but you can try it and see if it helps yours.
Try Medication
For severe cases of separation anxiety, which may be more likely to crop up in a dog who has experienced trauma or a recent big life change, medication can help. Common drugs to treat separation anxiety in dogs include clomipramine, fluoxetine, dexmedetomidine, and amitriptyline.  
Talk to your vet about it if your dog's separation anxiety isn't improving. Hopefully they will only need drugs for a short time while they learn to be more independent from you and no longer experience stress from separation and being alone.
'Til next time, Beckley
Read More Posts By Beckley
Beckley was a racing greyhound until he retired at 2 1/2 years old and was adopted off the track. He's super fast when he wants to be, but he actually prefers to take it easy, napping on the most comfortable bed he can find!