Why Do Dogs Sleep On Their Back?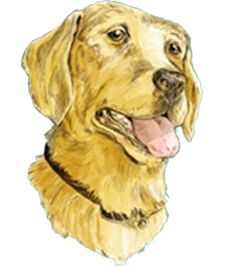 Dogs have the amazing ability to sleep almost anywhere, it seems, and in many different positions, but have you ever caught sight of your dog sleeping on their back? Legs up the air pointing every which way, maybe even their tongue lolling out of the side of their mouth. This position is sometimes called "roaching" (because they look like a dead cockroach with legs up in the air!) or "crazy legs". It doesn't look super comfortable to us humans – so why do some dogs sleep on their back?
Why do dogs sleep on their backs?

There are many reasons why a dog will choose to sleep on their back. Let's go through the main reasons:
Dogs sleep on their backs to show comfort
One of the main reasons dogs sleep on their back is because they find it comfortable! Hard to believe, but true. In this position, they can fully relax and let all their limbs and muscles go limp and loose. It takes pressure off their joints, which is especially great for dogs with arthritis or other joint problems.
Dogs sleep on their backs to cool down
Another reason is to cool down. You've probably heard that dogs don't have sweat glands (except on their paw pads), so they can't reduce body temperature through sweating the way that humans do; the main way they cool down is through panting. Sleeping belly-up is another way to help cool off, as the fur is thinnest over the stomach area. This allows the blood to come to the surface of the skin where it's cooler and away from inside the body where it's warmer. This position keeps their sweaty paw pads exposed, too, for additional cooling. Pretty neat trick!

(Pro tip: if your dog "sleeps hot," then consider getting them a dog bed that helps keep them cool, like the Snoozer Outlast cooling dog bed – more info below. Some dogs, especially young puppies, older dogs, and brachycephalic breeds like pugs and Boston terriers, tend to overheat.)
What it means for dogs to sleep on their backs
Interestingly, wolves and wild dogs do not sleep on their backs. For the same reason that this position is so ideal for cooling – the belly area is wide open and exposed – this position is also one that makes the dog (or wolf!) very vulnerable. With their organs unprotected, they are open to attack with their abdomen area exposed. Plus, because their legs are up in the air and off the floor in this position, it takes dogs longer to get on their feet in case they have to make a hasty exit.
Dogs sleep on their backs when feeling secure
All this to say that you'll only find a dog sleeping on their back in situations where they feel safe and secure. If your dog sleeps on their back around you, that's a good sign – it means they trust you and feel safe!
Help your dog get the very best rest with a dog bed
No matter what position your dog sleeps in, a great dog bed can help them get restful sleep.

If you live in a warmer climate, don't run the AC much, or have a dog that tends to run hot, look for a dog bed that promotes cooling, like the Snoozer Outlast temperature-regulating dog bed. The high-tech space-age material – it was originally developed for NASA – manages heat to keep pets cooler in hot weather and warm in the winter. And it comes with a removable cover for easy washing & freshness. Snoozer Outlast products come in a wide range of prices, from crate pads starting at $12.95 to 5-inch-thick sleep systems from $109.95.
Another great option is Snoozer's Luxury Dog Sofa with Memory Foam, a premium orthopedic dog bed from $249.95-$349.95 depending on the size. This bed features bolsters on three sides to give your dog more options to find a comfortable position and a removable cover for easy cleaning. The memory foam isn't just comfortable for your dog, but is an excellent choice for dogs that can use extra support, whether they suffer from joint problems like arthritis, have recently undergone surgery, are very skinny (like greyhounds and whippets), or are just getting older.
Not luxurious enough for your pooch? Then check out Snoozer's Overstuffed Luxury Dog Sofa, from $179.95-$289.95, with three bolsters and a removable, machine-washable microsuede fabric cover. This super comfortable dog bed is stuffed with high loft polyester fill for your dog to sink into for exceptionally cozy, restful sleep – no matter what position they sleep in!
Let Roaching Dogs Lie
If you've been wondering why dogs sleep on their back, now you know. The next time you see your dog fast asleep with legs in the air, you'll know it's about comfort, cooling, and security.
Read More Posts By Kia
Kia is a full-sized dog living with a full-sized family! She's full of energy and loves to romp with kids, so whenever Kia is around, you know you're in for an exciting time!