Why do dogs pee on beds?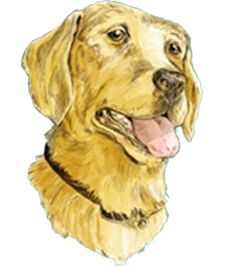 Sometimes even housetrained dogs do it – they pee on the bed. Of all the places to go potty in the house, why the bed? If this sounds like your dog, then read on to find out the reasons behind your dog peeing on the bed and what you can do to stop it.

Why do dogs pee on beds? And what to do about it?
There's no one reason dogs pee on the bed so there's no one solution to stopping it. The underlying cause could be physical or psychological. Here are some common reasons dogs pee on the bed.
Reason #1: Incomplete housetraining.
Dog owners know that housetraining can be a long and challenging process. You may think you're done with it, but it's possible your dog still doesn't know the rules of the house and thinks that peeing on the bed is okay.
What to do about it? If your dog is having accidents (of all kinds) around the house, and your bed is just one of the places it happens, then you could have a housetraining issue on your hands. Your best bet is to start housetraining over again from the beginning to establish firm boundaries and house rules with your dog.
Reason #2: Incontinence.
Simple urinary incontinence could be the reason your dog pees on the bed. As with humans, incontinence is more common with age, but younger dogs can be incontinent for a variety of reasons. UTIs, urinary stones, prostate problems, spinal injury, hormonal imbalances, and certain medications can all lead to incontinence.
What to do about it? If your dog is peeing on the bed regularly – and especially if they're peeing in their sleep – take a trip to the vet to see if there's an underlying medical issue to take care of.
Reason #3: Marking.
All dogs can engage in marking, or leaving small amounts of urine in multiple places, but it's more common in dogs that haven't been spayed or neutered, especially males. And since they're more likely to mark objects that smell strongly, that means your bed – which smells a lot like you – is a prime candidate for marking.
What to do about it: If your dog is marking by leaving small amounts of pee on the bed and other places around the house, having your dog spayed or neutered (if they're not already) can help reduce marking and even eliminate it altogether.
Reason #4: Submission.
You're the pack leader and "top dog" in your house, and your dog recognizes that. One way they may demonstrate their submissiveness is through submissive peeing to show they're not a threat to you. It's especially common when they're stressed out or being disciplined or in a submissive position such as lying on their back with belly exposed or standing with a tucked tail.  
What to do about it: If you think your dog is engaging in submissive peeing, understand that this is a psychological, not a physical, problem. Scolding, punishing, or getting angry can make the situation worse, so stay calm and use positive reinforcement to reward behavior you approve of, like going potty outside and displaying confident postures.
Reason #5: Fear.
When your dog's afraid, whether from a loud thunderstorm or vacuum cleaner or something else, they may run to your bed because they feel safe and secure there. (Again, your scent is a big part of that.) At the same time, their fear may cause them to pee.
What to do about it: If your dog only pees when they're stressed and scared, it could be due to fear. Find out what's triggering it first. If it's a fear of thunder, try a Thundershirt; if it's a fear of the vacuum, try to vacuum when your dog's out for a walk with another family member; and so on.

How to stop my dog from peeing on my bed?
In addition to following the relevant steps above, there are some additional tips to help curb your dog's bed-peeing behavior.
Tip #1: Give your pup plenty of opportunities to go potty outside.
This tip is obvious, but don't overlook it! Just adding in one short walk to your daily routine or an extra late night potty break could give your dog the chance they need to go and empty their bladder. Different dogs will have different potty break frequency needs, which can also fluctuate during warmer months when they're drinking more water. 
Tip #2: Clean urine-soiled areas thoroughly.
Dogs like to return to spots they've previously marked to do it again, so after an accident be sure to clean thoroughly to remove the odor – not just for your sake but to help prevent repeat accidents in the same spot. Wash your bedding in hot water and use an enzyme pet cleaning solution on your mattress if the urine soaked through. Consider getting a washable mattress protector, too, if you don't already have one.
Tip #3: Restrict access to your bed.
Keep the door to your bedroom closed or keep your dog in a crate or restricted to another part of the house. This won't address the underlying issue, but will keep your bed pee free!
Fully Washable Dog beds for dogs who struggle with peeing the bed
Dogs that pee on their owner's bed may have a tendency to pee on their own beds, too. If that's the case with your dog, then check out Snoozer's Forgiveness washable dog beds, the first fully washable dog beds – mattress and cover.

The Snoozer Fully Washable Cozy Cave® Dog Crate Bed
The First Fully Washable Mattress for Dogs is now available as a Cozy Cave® Dog Crate Bed. If a dog soils his or her bed, simply washing Forgiveness with soap and water will not only eliminate foul smells, but rid the mattress of any dust mites, allergens or other contaminants that generally build in mattresses over time. Provides the absolute lowest level of toxicity available in a sleep product today. Starting at $74.95, shop these beds in a variety of fabrics.
Available in 3 Different Fabric Collections:

1.) Shop Standard Cotton Fabric

2.) Shop Luxury Microsuede in Solid Colors
The Snoozer Fully Washable Forgiveness Dog Sofa
The Forgiveness Dog Sofa, from $199.95-$399.95, is made with a 5" thick mattress that's fully washable with soap and water, which not only gets rid of urine and odor, but eliminates dust mites, allergens, and other contaminants, too. The three-bolster design and machine washable luxury microsuede cover are super comfortable, so your dog can get restful sleep on a clean, sanitary mattress.
Available in 3 Different Fabric Collections:

1.) Shop Solid Microsuede Fabric 

2.) Shop The Elegant Show Dog Collection
The Snoozer Fully Washable Forgiveness Dog Crate Pad
Just like the Forgiveness sofa, the Forgiveness Washable Dog Crate Pad, from $75.95-$164.95, is fully washable, both the soft and durable microsuede cover and the crate pad itself, and comes in four sizes and several stylish designs.
Available in 3 Different Fabric Collections:

1.) Shop Solid Microsuede Fabric 

2.) Shop The Elegant Show Dog Collection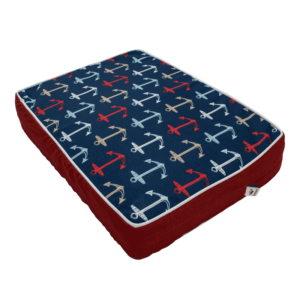 3.) Shop The Vibrant WAG Collection
If you've been wondering why dogs pee on beds, now you know why. You can take steps to stop it – and give them a comfortable, cleanable place to rest that's just for them!
Read More Posts By Kia
Kia is a full-sized dog living with a full-sized family! She's full of energy and loves to romp with kids, so whenever Kia is around, you know you're in for an exciting time!