Do puppies sleep a lot?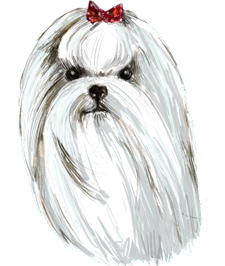 Whether you have a puppy right now or you're thinking about getting one in the future, you should know what's normal when it comes to puppy sleep. You may be wondering why puppies sleep so much and just how many hours a day a puppy should sleep.

Do puppies sleep a lot?
Puppies sleep a lot compared to adult dogs, just the way that infants sleep a lot compared to adult humans. To us, it certainly seems like puppies sleep a lot!
Your puppy may sleep more than they typically do some days, such as the day after receiving a vaccine from the vet or during a growth spurt. This is normal. However, if you ever have concerns about your puppy's well-being and you think your puppy is sleeping too much (or too little), definitely talk to your vet about it.
Why do puppies sleep so much?
Puppies sleep a lot for the same reasons human babies sleep so much – they're growing fast! When they're very little, they can grow by 5-10% in body mass every day. During sleep, their bodies are literally growing bigger while also repairing the day's wear and tear.
It's also believed that sleep helps the puppy brain the same way it helps in humans. During sleep, memories are consolidated, learning is solidified, the brain cleans up and rids itself of toxins, and dreams occur.
How many hours a day should a puppy sleep?
Newborns can sleep up to 22 hours a day, and it's not unusual for a little puppy to sleep 18-20 hours in a 24-hour period. As they grow older, their sleep needs will decrease, leveling off to an average of around 12-14 hours a day when fully grown.
But don't expect your puppy to sleep all those hours in one go. These hours will stretch across several naps, and you can expect your puppy to wake up in the middle of the night for a pee break for the first few months you have them at home. It's only around month 3 or 4 that they can make it through the night and sleep 7-8 hours at a stretch.
Promoting restful, healthful sleep with the right dog bed
With puppies growing so fast, it's important they get plenty of high-quality sleep. You can help them by making sure they have a comfortable and secure place of their own to sleep as they become acclimated to their new surroundings. Here are a few puppy-friendly options to consider.
Many dogs like to snuggle up in a hooded bed since it makes them feel safe. Snoozer Cozy Cave dog beds are stuffed with a plush cedar/poly filling and lined with Sherpa interior for the ultimate in cozy comfort.  
For more support but just as much comfort, the Snoozer dog sofa with memory foam is a great option. The three-bolster sofa design gives your puppy corners to snuggle up in, while the firm foam makes it easy for little ones to get in and out of.
If you've decided to do crate training with your puppy, then consider a fully washable dog crate pad mattress like the Snoozer Forgiveness crate pad. When your puppy has an inevitable accident during housetraining, you can wash the crate pad (not just the cover, but the pad itself!) so your little one is always sleeping on a fresh and sanitary mattress.
Whatever your pup's preferences are, you can find the bed that's just right for them at Snoozer so they can get the high-quality sleep they need as they grow.  
Read More Posts By Moxie
Moxie the Maltese has gorgeous, silky white tresses—and more than a little attitude! This classy lady likes to travel the world with her owner, Penelope.