How to travel with a dog on a plane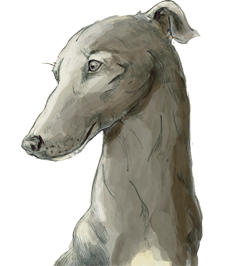 Flying with your dog is definitely not as easy and convenient as getting in the car and hitting the open road. It takes more research and planning in advance to know how to travel with a dog on a plane in comfort and safety. If you've never flown with your dog before, or it's been a while, here's what you should know about how to fly with a dog.

General considerations before flying with a dog
The first thing to consider is whether you really need to bring your dog with you on your travels. The question is not so much "Can I fly with my dog?" but "Should I fly with my dog?" Traveling by plane, especially in the cargo hold, is stressful for your dog, and in some cases dangerous. Though they represent a small percentage of the number of traveling pets, dozens of dogs die every year in flight in the US. If you're able to make other arrangements for your dog, you may want to avoid having them fly altogether.
Next, because air travel is stressful for dogs, try to book a direct flight. Keep in mind that airlines typically have a limit on the length of flight a dog can travel on, so it may not be possible to fly direct, depending on your destination. But it's better if you can.
Finally, book your tickets early if your airline allows it. Many airlines have a limit on how many pets it will accept on a flight and book on a first-come, first-served basis, so it's better to get your reservations as early as you can.
Review airline policies for flying with a dog
Many air carriers permit dogs on airplanes either in the cabin or in the cargo hold, depending on the size of the dog. That means that small dogs, like Pomeranians and Bichon Frises, that fit in a carrier beneath the seat in front of you may be able to travel in the cabin with you rather than in the hold. Service animals are permitted in the cabin with their owner on US flights. (Note that as of December 2020, the US Department of Transportation (DOT) no longer considers emotional support animals to be service animals.)
Each airline has their own policy regarding flying with pets, so be sure to check with the carrier before planning travel with your dog. Airlines may regulate and restrict pet travel based on:
–        Breed
–        Size
–        Health
–        Temperament and training
–        Length of flight
–        Destination/route
–        Layover time
–        Outside temperature
–        Total number of pets per flight
Each airline has its own fee schedule, too. You can expect to pay from $75 to $200 each way, with the exception of service dogs who fly free.  
Plus, the federal government has some regulations of its own, including: dogs and cats must be at least eight weeks old and have been weaned for at least five days, they must travel in an approved cage or kennel, and they may not travel in temperatures below 45F (with exceptions).
Read more on the DOT website here and check out information on travel with pets domestically and internationally from the USDA here.
Dog breed can impact whether dogs can travel by plane
Though it may seem unfair at first glance that airlines ban certain breeds from flying, it's for their own good. Some dog breeds are more likely to have health complications and/or die in flight due to their anatomy.
Specifically, brachycephalic breeds, also called snub-nosed or short-nosed breeds, and brachycephalic mixes are typically banned by airlines for travel. These breeds are prone to respiratory issues which can lead to serious health conditions brought on by flying conditions, including heat stroke and oxygen deprivation. Common brachycephalic breeds include:
–        Pugs
–        Boston terriers
–        English bulldogs
–        French bulldogs
–        American bulldog
–        Boxers
–        Pit bulls
–        Shih tzus
–        Bullmastiffs
–        English mastiffs
–        Neapolitan mastiffs
–        Chow Chows
Airlines may ban any breed at their discretion, so check each individual airline carrier's banned breeds list first.
How to prep your dog for plane travel
Okay, you've navigated the government's and airline's rules for traveling with a dog and are ready for take-off! Here's how to get your dog ready for flying.
Feed and water beforehand.
Ideally, you want to feed your dog several hours (at least 4) before the flight so that there's time for them to go potty (#2) before boarding the plane. Do give some water shortly before checking in your dog if they're flying cargo so they don't get dehydrated during the flight.
Wear your dog out before a plane ride.
Just as you would before a long car ride, tire out your dog before a flight. A long walk at a brisk pace, running around the yard or dog park, or playing together will help expend some of their energy and potentially reduce stress, too.
Check in with your vet.
Many airlines require a health certification from a vet for a pet to travel cargo, so plan to visit the vet within the specified time frame if your dog requires it. Even if they don't, it's smart to have your dog's health evaluated by the vet first to make sure they're hardy enough for air travel. This is a good time to catch up on any necessary vaccines and to stock up on medications you'll need for the duration of your trip.
How to travel with a dog in a plane?
You should expect to use a dog crate, carrier, or kennel when flying with your dog. Since this is another place where airlines may have different rules, be sure to check with your air carrier to find out what you need in a pet carrier or kennel.
In general, any crate or carrier you use must be large enough so your dog can fully stand up, turn around, and lie down in. Kennels or cages going in the cargo hold must be made of a rigid material (so no canvas crates) and be lined with an absorbent material in case of accidents. They must also be labelled to indicate which side is up and that there's a live animal inside.
Your airline may allow soft-sided pet carriers for in-cabin travel. One option for small dogs is the Snoozer Roll Around Travel Dog Carrier Backpack 4-in-1 a well-ventilated, soft-sided dog carrier that's a backpack, a rollable carrier with wheels, a safe dog car seat, and a pet bed, all in one. Made specifically for traveling with small breeds, it's a versatile, convenient, and comfortable choice.
Tips for flying with a dog
Get comfortable with the carrier first.
Your dog should already have positive feelings about the crate or carrier they'll be flying in, so don't wait until the day of to introduce your dog to it. Let them spend time in it at home in the days and weeks before travel, using treats or toys to encourage them to spend time there.
Remember the ID.
Make sure your crate or carrier is labeled with your information and your dog's information, and ensure that your dog's ID tags are up to date and include your current contact information.
Skip the sedatives.
Dogs on planes can become agitated and anxious, but the American Veterinary Medical Association recommends not giving dogs sedatives or tranquilizers before flying. Although they may help your pooch sleep, they could also lead to respiratory issues that could become serious in flight. Consider some all-natural anxiety relievers instead.
Bring printed photos of your pet.
As terrible as it is to think about, sometimes pets traveling like cargo do get lost like regular cargo. In case this happens, bring along some printed out photos of your pet (not just photos on your phone) that you can give to airline officials and employees to help them in their search efforts.
Fly safe and comfortable.
By researching and planning ahead, you can help make sure that your dog's in-flight experience is safe and comfortable.
Read More Posts By Beckley
Beckley was a racing greyhound until he retired at 2 1/2 years old and was adopted off the track. He's super fast when he wants to be, but he actually prefers to take it easy, napping on the most comfortable bed he can find!