Why do dogs twitch in their sleep?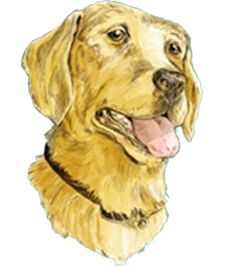 If you've ever watched a dog sleep, you've probably seen their paws and faces twitch. Some dogs whine and cry in their sleep, while others seem to be in full-on chase mode, with their legs "running" while they're lying down fast asleep.
What's going on here, and why do dogs twitch in their sleep?

Dogs Act Out Their Dreams
The short answer is that when you see a dog twitching during sleep, they are most likely acting out their dreams.
We can't know what dogs dream about for sure, but we can guess that they dream about things they've seen and done during their day or in the past. That might include running after a ball or a squirrel, digging a hole, or playing with a pal. It's reasonable to assume that the physical actions they display during sleep correspond to the physical activities in their dreams.
Dog Sleep Cycles and Dream Phases
Like humans, dogs sleep in cycles, though their sleep cycles are very different. A full sleep cycle for a dog lasts approximately 20 minutes (compared to approximately 75-120 minutes per sleep cycle for humans) and dogs often sleep for about 45 minutes at a time, or the length of two sleep cycles.
Only about 10% of that time is spent in rapid eye movement (REM) sleep, when the most vivid dreaming occurs, which means that a dog spends just a few minutes dreaming per sleep cycle. Smaller dogs spend less time in REM sleep, while larger dogs spend more.
It's during these brief periods of time that your dog is most likely to twitch, "run," cry or yelp, or otherwise act out their dreams.
When Dogs Act Out Their Dreams Too Much
There's a reason dogs don't act out their dreams fully. While they may twitch, jerk, and move their legs, they don't actually run around as if chasing a ball or dig into the carpet while they're asleep. That is, most dogs.
In healthy dogs, a part of the brainstem – the pons – releases chemicals that cause muscle atonia during sleep, meaning that the large muscles aren't able to move and fully act out a dream. (The same kind of thing happens in humans, too.) Research indicates the pons is most efficient at this during the prime years of life, which is why puppies and senior dogs are "twitchier" during sleep than middle-aged dogs.
But some dogs have a disorder that prevents this mechanism from working correctly. A dog with REM Sleep Behavior Disorder may get up and run around, dig, bite, bark, and engage in any other activity they would while awake. This can be dangerous for the dog and for anyone around them. Talk with your vet immediately if you suspect your dog suffers from REM Sleep Behavior Disorder so you can start treatment right away.
A Comfortable Spot to Dream
Give your dog a cozy and comfortable place to dream that's just for them, like the Snoozer Cozy Cave dog bed. These hooded dog beds come in a cedar/poly filling for plush comfort or firm foam for older dogs and dogs who need orthopedic support. It's the perfect place for your pup to curl up and chase those imaginary squirrels! 
*******
Source: What Do Dogs Dream About? – American Kennel Club (akc.org)
Read More Posts By Kia
Kia is a full-sized dog living with a full-sized family! She's full of energy and loves to romp with kids, so whenever Kia is around, you know you're in for an exciting time!