Benefits of a back seat car cover for dogs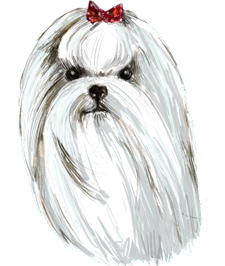 Does your dog ever hang out in the back seat of your car or SUV? If so, consider putting a cover over the back seat. You and your dog will be glad you did! Here are five big benefits of a back seat car cover for your dog.

Dog Car Seat Covers are Removable and Washable
This is the number one benefit of having a cover over the back seat for your dog. Maybe your dog has incontinence issues, gets car sick, is a big drooler, or simply tracks in dirt from outside. Whatever the reason, a dog in the car inevitably creates a mess. Instead of having to wash your car's interior, you can simply take the cover out, wash it, and put it back. So much easier!
Reduces That Doggy Smell
Because the back seat cover can be taken out and washed, it means you'll have a fresher smelling car, too. The car can develop a lingering pet odor when the dog spends time sitting directly on the seat, especially if they get extra smelly after swimming in a lake or hiking in the woods. (If this is a challenge for you, check out our blog on how to get the doggy smell out of the car.
Stops Dog Hair from Getting Everywhere
All dogs shed, even dogs with short coats. Dog hair on the seats and carpeting doesn't look very appealing, and passengers who sit where the dog sat before end up with dog fur on their clothing. Dog hair can also get into the car's AC system, which can build up on the internal parts and leads to recirculating of dog hair and dander. By removing and washing the back seat car cover often, you can get the hair out of the car quickly and easily.
Protects Your Car
Even if your dog behaves like an angel, they may still accidentally cause damage on occasion. A durable cover will protect your seats from being scratched up and destroyed. This is definitely preferable to having your upholstery repaired or replaced (and much cheaper, too!).
Protects Your Dog
Many back seat car covers are designed to cover the entire back seat area from the back of the front seats to the back of the back seats, making a hammock or sling in the back seat. This is great because it prevents your dog from falling off the seat while the car is in motion. The fabric of the car seat cover might provide better grip compared to the upholstery or leather which can mean your dog is more secure and less likely to slide around, too. Dogs that tend to feel anxious and unsafe in the car may feel more relaxed and secure on a back seat car cover.
The Ultimate Back Seat Car Cover for Dogs: The Snoozer Hammock Dog Car Seat Cover
The Heavy Duty Reversible Hammock Dog Car Seat Cover from Snoozer does all of the above, and more! Made with stain-resistant, water-resistant, breathable LiveSmart fabric, our back seat car hammock is easy to install and remove and is machine washable for easy cleaning. It stretches the entire backseat from back headrests to front headrests and from door to door for full coverage.
And that's not all. A zipper in the middle means your back seat can accommodate a dog and a human passenger at the same time. It comes with slits in the cover to pull seat belt buckles through so human and canine passengers can be safely buckled up. The reversible design means you can match your car's interior and flip it over for a new look.
Handsewn in the USA and custom made to order with the finest craftsmanship, the Snoozer Reversible Hammock Dog Car Seat Cover can't be beat!
Read More Posts By Moxie
Moxie the Maltese has gorgeous, silky white tresses—and more than a little attitude! This classy lady likes to travel the world with her owner, Penelope.