How to get dog smell out of the car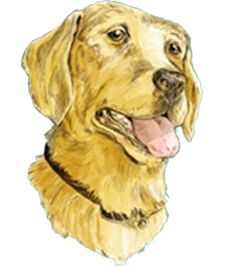 Do you notice a distinct doggy odor whenever you're in your car? If your car has that dog smell and you want to do something about it, you've come to the right place! Here are several things you can try to get that dog smell out of the car, in order from quick, easy hacks to deeper cleans.

Air out the car
If that doggy smell hasn't fully penetrated your car (yet), try simply airing it out by leaving the windows or doors open for a few hours, if possible. It really can't get simpler than that!
Absorb the odors
Leave something in your car overnight that absorbs odor. Try a small bowl of baking soda, some bread, or charcoal briquettes (activated charcoal is best). You can also purchase commercial odor-absorbing powders or cloths that will accomplish the same goal.
Spray the smell away
To remove light odors, take a spray bottle and fill it with an odor-absorbing mixture and spray on your car's upholstery (not leather), carpets, and mats as needed. Equal parts water and vodka work well; the alcohol acts as a natural deodorizer and evaporates away, leaving no alcohol smell behind. Equal parts white vinegar and water work well, too. You can also buy commercial odor-neutralizing sprays but be aware these typically have added fragrance.
Vacuum and spot clean
This option definitely takes more time and more effort, but it yields better results. Start by vacuuming your car's interior to remove visible dog hair, dirt, and grime. Remove the mats to get to the carpet underneath and don't forget the mats themselves. Do the entire interior, including the areas between and under the seats, as dog hair goes everywhere. Take a moment to wipe down hard surfaces with a lightly soapy cloth or cleaning wipe, too, to remove hair, dander, and saliva.
If your upholstery still has visible hairs, check out this blog on how to get dog hair out of car seats to get more tips on how to remove stubborn hairs. Your car should be clean and free of dog fur before moving on to the next step.
Next, use pet stain remover to spot clean areas on the carpet or upholstery where the odor is coming from. Pet stain removers have special enzymes that destroy the proteins in stains made by pee, poo, vomit, and saliva, so they work better than regular cleaners at neutralizing and nixing that doggy smell. Follow the directions on the bottle.
Full upholstery clean
Spot cleaning might do the trick, but if it doesn't, move on to the next step and fully clean your car's carpets and seats. Use a cleaner that's appropriate for your seats (whether upholstery or leather) and follow the directions on the bottle.
Deep clean
If the above didn't work, consider steam cleaning. This is a deeper clean and it's great because it just uses water – no harsh chemicals – to remove odors and stains. The downside is that most people don't own a portable steam cleaner to use in their cars. Look around in your area to see if you can rent one or find a service that cleans car interiors with their own machines. If you think this might become a regular part of your cleaning routine, you can also purchase a compact steam cleaner at a decent price.
Turn to the Pros
Take your car to a car wash and have it thoroughly cleaned and hand detailed by professionals. Tell them that you want to get rid of the dog odor from your car.
Tip: Prevent odors in the first place
If your car has that doggy smell, then it's likely that you let your dog sit directly on the seat. This is how odor-causing substances can work their way into the fabric, making the unwanted dog odor difficult to get rid of. The best thing you can do to keep this from happening is to prevent your dog from sitting or lying directly on the upholstery or leather.
For larger dogs, use a cover or sling in the backseat like the Snoozer hammock dog seat cover. It not only prevents Fido from fouling up the fabric, it also prevents your pup from falling off the seat. It's stain-resistant, moisture-repellant, and machine washable, so you can remove it periodically for a quick refresh. If your dog's spot is in the cargo area of the SUV rather than the back seat, then check out the Snoozer SUV dog bed, which covers the floor area of the cargo space and gives your dog a comfy place to lounge.
For smaller dogs, consider getting them a cozy seat of their own, like the Snoozer lookout dog car seat. These raised dog car seats are great because they let your dog look out the window while providing a safe and contained space for them to stay. Not only are they secure and comfortable, but your car is protected from hair, dirt, saliva, and other stains, too, which means less time cleaning the car for you!
Read More Posts By Kia
Kia is a full-sized dog living with a full-sized family! She's full of energy and loves to romp with kids, so whenever Kia is around, you know you're in for an exciting time!