How to get dog scratches out of leather car seat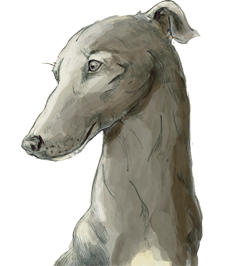 Oh no – you just noticed dog scratches on your car's leather seat. Don't panic! The good news is that the leather in cars is pretty tough, and most dog scratches are light enough to be fixed easily.

Here's how you can treat the leather and get the dog scratches out of your leather car seats.
(Note that these methods are for treating pigmented leather, aka protected leather, which is the most common kind of leather used in cars today. For luxury cars, it's best to talk to your dealer before trying the DIY steps below, which could further damage Nappa leather and other kinds of high-end leather.)
Condition the Leather with a Commercial Leather Conditioner
If the scratches are very light, conditioning the leather should be enough to buff them out. You can find many kinds of leather conditioners and leather oils on the market, which come in different formulations and feature different ingredients. No matter what the formulation, all are meant to moisturize the leather and help protect it in the future.
Follow the instructions on the product, which usually involves cleaning off the leather first, then applying the conditioner to a microfiber or lint-free cloth, buffing the leather, and letting it dry completely for several hours.
Condition the Leather with a Household Product or Homemade Leather Conditioner Recipe
If you don't want to buy a whole bottle or tub of leather conditioner for a few light scratches, you can make your own. Try a simple mixture of one part white vinegar with two parts linseed oil to help clean and condition or a mixture of warm water, a little mild liquid soap, and a few drops of white vinegar. You can also find many "recipes" online for more robust leather conditioners that involve beeswax and other ingredients.
What about olive oil, coconut oil, and other kinds of oil? While these can help condition the leather and make very light scratches disappear, they are more likely to darken the leather, so they aren't the first choice unless you have dark leather seats. Colorless shoes polish is also not recommended, as it's not made for the type of protected leather found in most cars.
No matter what you choose to use, always do a patch test first on an inconspicuous place to see how your car's leather reacts first!
Try a Leather Repair Kit
If the scratches are larger, then simple conditioning won't be enough. Repairing the leather is the next step, and if the repair is small enough, you can try to do it yourself. Some leather repair kits come with a variety of colors so you can color match your car's leather exactly. Follow the instructions to create the right color then apply to the area that needs fixing.
Fix Deeper Dog Scratches with Leather Glue
The next step up to deal with even bigger scratches is to repair the leather with specialized leather glue. Buy a leather glue and leather filler at an auto parts store or online and follow the instructions. Usually that means cleaning the area first, applying the leather glue, sanding it down once it's dried, then following that with a leather filler.
Call in the Pros
Most dog scratches on leather car seats are light and can be dealt with by following one of the methods above. If your dog has torn through the leather entirely (which is unlikely), you might need professional help to repair the leather. An internet search can help you find places in your area that fix leather car seats, or you can call your car dealer or trusted mechanic or service center to ask for recommendations.
Protection is Best
If you've found dog scratches on your leather car seats once, chances are it will happen again. Take steps to protect your leather car seats from dog scratches so you don't have to deal with them later.
First, make sure that you're keeping your dog's nails trimmed and free of splintered edges that are more likely to catch and scratch. Then consider something for the car to keep your dog's nails from coming into contact with the leather car seats. Booties on your dog's feet are a simple solution, if your dog will wear them. For little dogs, consider a dog car seat like the Snoozer Lookout Dog Car Seat that keeps your dog safe and comfortable in a car seat of their own while keeping them off the leather. Bigger dogs can stretch out in the backseat on a car seat hammock, like the Snoozer Reversible Hammock Dog Seat Car Cover, which stretches from backseat to front and door to door for full coverage, and comes with a zipper to allow for your dog and another passenger to share the backseat at the same time. These have the advantage of not only protecting your car's leather seats from scratches, but keeping them free of dog hair and dirt tracked in by dirty paws, and giving your dog a more safe and comfortable ride, too. It's win-win-win!
Read More Posts By Beckley
Beckley was a racing greyhound until he retired at 2 1/2 years old and was adopted off the track. He's super fast when he wants to be, but he actually prefers to take it easy, napping on the most comfortable bed he can find!