How to protect leather car seats from dogs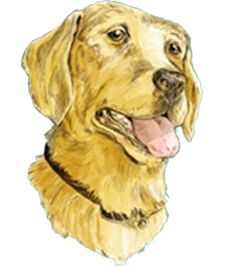 Leather car seats are comfortable, look great, and are generally easy to clean and take care of. However, they can show wear and tear over time if your dog rides in the car with you. Not only can dogs leave scratches in the leather, but they inevitably shed and track in dirt, too. This isn't great for leather seats.
Since banning your dog from the car is not an option, the best thing to do is protect your leather car seats from your dog in the first place, so you don't have to do extensive cleaning or repair later. Here are some steps to take to protect your leather car seats from your dog to keep it looking great.
Prepare Your Dog for Travel
The cleaner and better groomed your dog is, the better it will be for your leather seats.
Keep your dog's nails trimmed with nail clippers or a Dremel grinder, as shorter and smoother nails are less likely to leave visible scratches. If you're still worried about scratches, or simply want to keep your dog's paws off the leather, try putting them in dog booties.
Brush your dog, too, to remove loose hair so it doesn't end up in your car. By making it a daily routine, you'll keep your dog's coat clean and smooth (plus it's a nice bonding moment for you and your dog!). Regular shampooing and trips to the groomer for a haircut will also make them less likely to shed on your leather seats.
Put a Barrier Between Your Dog and the Leather Car Seat
Keeping your dog off the leather entirely is the best way to prevent your leather car seats from becoming dirty or damaged.
Small dogs can ride in a dog car seat of their own. Many dog car seats are designed to securely attach to the seat belt system so your dog can ride in safety. Some are booster seats, too, that allow your dog to look out the window – a favorite pastime of dogs everywhere! – like the Snoozer Lookout Dog Car Seat. It's comfortable for your dog and good for your leather car seats. Very small dogs can ride in their own car seat up front, between the driver and the passenger, in the Snoozer Console Dog Car Seat, and watch the road ahead.
If your dog is larger or travels in the backseat, cover the seat to keep your dog from laying on it directly. While a towel, blanket, or bed sheet will do the trick in a pinch, those can slide around, leaving parts of the leather unprotected. It's better to use a backseat hammock for dogs, which is designed to fit securely on the headrests and stay in place. This not only fully protects the leather in the backseat, but it keeps your dog from falling off the backseat onto the floor, too. The Snoozer Heavy Duty Reversible Hammock Dog Seat Car Cover even comes with a zipper halfway down the hammock so that the back seat can be shared by dog and human at the same time!  
If your dog's crate fits in your vehicle and can be secured with a seatbelt or strap, that's another option. Place a towel or small blanket between the crate and the leather so the crate doesn't damage the leather.
Protect and Strengthen the Leather
Don't forget the leather itself. The leather used in most cars today, called protected leather or pigmented leather, is durable and easy to clean and care for. Aim to clean and condition your leather car seats at least twice a year.
Start by vacuuming the seats to remove any crumbs, dirt, dust, and dog hair. Use a cotton cloth to gently clean the leather with just a little water, with mild liquid hand soap that's been diluted, or with a specialty leather cleaner. Then condition the leather with a microfiber cloth and a leather conditioner according to the directions on the label.  
Conditioning the leather has a number of benefits – it moisturizes the leather so it's less likely to crack, it can help buff out light dog scratches, and some leather conditioners can actually strengthen the leather because the ingredients inside bond to the leather to make it more durable. This will help your car's leather stand up to the wear and tear your dog places on it.  
Keep Your Leather Car Seats Looking Great
There's no reason to leave your dog at home because you're worried about your leather car seats. By preparing your dog for the car, putting a barrier between them and the leather, and protecting your leather, you can keep your leather car seats clean, protected, and in great shape.
Read More Posts By Kia
Kia is a full-sized dog living with a full-sized family! She's full of energy and loves to romp with kids, so whenever Kia is around, you know you're in for an exciting time!