Can dogs pee in their sleep?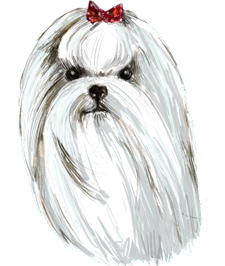 Yes, dogs can pee in their sleep. There are a number of different conditions that can lead to urination during sleep.
They can also have trouble "holding it" until they get outside to go potty, so it may appear that they peed while they were sleeping but they were actually awake and aware.
If you suspect your dog is peeing in their sleep, here are possible causes.

Underlying Causes of Urinary Incontinence That Can Cause Dogs to Pee in Their Sleep
Urinary incontinence (UI) is the loss of bladder control and the involuntary and unintentional release of urine from the bladder. It's quite common in dogs, especially middle-aged and senior dogs. Dogs with UI may pee in their sleep – often just a few drops, sometimes more – and have no idea.
There are many potential causes of urinary incontinence in dogs. Here are some of the most common reasons.
Hormone-related incontinence
due to spaying or neutering. Spaying removes the ovaries, which are the main sources of estrogen in female dogs, and reduced estrogen is known to lead to UI. Similarly, neutering removes the testes, the main source of testosterone in male dogs, and this can also be a factor in incontinence. While neutered male dogs can experience hormone-related incontinence, it's much more common in female dogs, with around 1 in 5 experiencing UI after spaying.
Age-related incontinence
is a natural consequence of the weakening of the muscles that control the bladder. This may appear in middle age and continue from there.
Urinary tract infections (UTIs)
often cause an uncomfortable sensation that the bladder is full even when it isn't, and it can be accompanied by a burning sensation during urination. Cause and effect goes both ways: UTIs can be a cause of temporary urinary incontinence, and ongoing urinary incontinence can be a cause of UTIs.
Prostate problems
in male dogs appear in middle age and old age. Cancer and hormone changes are two possible causes of an enlarged prostate. An enlarged prostate that presses on the urethra can prevent the bladder from emptying fully at the right time but leak later on.
Spinal cord-related incontinence
can develop from conditions such as degenerative lumbosacral stenosis or a disk problem. Often with UI that comes from spinal cord problems, other neurological symptoms appear as well.
Paralysis
is another cause of incontinence in dogs; it may be from a spinal cord disease or the result of an accident. Incontinence in dogs who have lost the use of their hind legs is common, and many wear diapers because of it.
Congenital problems and birth defects
such as anatomical defects affecting the bladder and urinary tract can be a cause of UI from birth.
Anesthesia
from surgery or other medical procedures can lead to temporary incontinence, as the medicine causes muscles to relax. This should go away quickly, within a couple days at most.
Other Reasons Dogs Pee in Their Bed
If you notice urine on your dog's bed or in their crate, you might assume they were asleep when it happened. But it's also possible they were awake and weren't able to alert you in time that they needed to go outside to potty. There are many reasons this could happen; here are some of the common ones:
Very young puppies
are not yet able to hold their bladder for 8 or more hours at a time, and they shouldn't be expected to. If they're not taken outside to go potty every few hours, they will have to go inside – and that might be on their bed or in their crate.
Not fully housebroken yet
At around 5 months old, most puppies can hold it overnight, but they may still have accidents inside if they're not fully house trained yet. Once the training has been cemented, nighttime accidents should stop.
Doggy dementia
– or canine cognitive dysfunction, as it's officially known – may be the reason an older dog starts having accidents in the house. A previously fully housebroken dog may begin to forget good habits and go in the house as they age and lose their faculties.
Anxiety, stress, or excitement
are strong emotions that could be the underlying reason for your dog's nighttime urination. Nervous dogs may wet the bed the way a little child does, just occasionally from fear of a specific trigger (thunder or fireworks, for example) or more regularly if they suffer from chronic anxiety. Involuntary peeing a little from excitement is also common in younger dogs, but it's unlikely to be the cause of nighttime accidents.
Overly full bladder from diabetes, kidney disease, or simply drinking too much water.
Diabetes and kidney disease can cause extreme thirst, meaning your dog may drink more and go to sleep with a full bladder. Similarly, if your dog drank more water during the day because they were hot or they got more exercise than normal, they may need to go in the middle of the night and not make it outside in time.
What to Do if Your Dog Pees the Bed
First, be sure to wash urine off your dog in the morning. It's not just smelly and unhygienic, but over time, the skin that's in contact with the urine can develop a painful rash. This urine burn, or urine scald, can be prevented by gently cleaning the area regularly.
Next, identify and address the underlying cause of your dog's nighttime peeing. Speak to your vet about it and don't forget to mention any other new symptoms or behaviors you've noticed, as they could be related. Once you've pinpointed the cause, then you can address it through medication, training, or changes to your dog's routine or environment.
For example, there may be nothing you can do medically to treat your dog's UI due to old age. But you can change up your routine by adding in one last pre-bedtime potty break and change the environment by having your dog sleep on a washable dog bed that's easy to clean after those inevitable nighttime accidents.
Snoozer's Forgiveness dog bed is a fully washable dog bed designed for dogs who have frequent accidents. The cover can be tossed in the machine, and the washable mattress can be cleaned with soap and water to get rid of urine, dust mites, allergens, and more. For crate trained dogs, we offer a fully washable Forgiveness dog crate pad, too. Your dog deserves to have a clean and healthy – and comfortable! – place to sleep every night, at every stage of life. 
Read More Posts By Moxie
Moxie the Maltese has gorgeous, silky white tresses—and more than a little attitude! This classy lady likes to travel the world with her owner, Penelope.