How to get dog pee out of car seat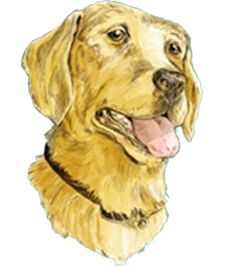 Yikes – your dog had an accident inside the car – what do you do now?

Here's how to get dog pee out of car seats so it doesn't leave a smell behind.
Blot to Remove Excess Liquid
If the accident just happened, blot up as much of the urine as you can with a towel, paper towels, chamois, or other cloth. For upholstery, after absorbing most of the liquid, press a dry towel/cloth into the seat to suck up even more. [Spritz with plain water from a spray bottle and continue to blog with a towel. This helps draw out some of the remaining urine.]
Gently Wash Leather Car Seats First
After most of the liquid is gone, it's time to clean the leather. Try a cleaning solution made of some common household items: a small amount of mild dishwashing liquid or liquid hand soap in water, or a diluted mixture of white vinegar and water. Always start with a more diluted mixture so it doesn't harm the leather; you can always make the cleaning solution stronger if needed. Take a cloth and wipe the affected area with your diluted mixture. When it's clean, go over the area with a cloth damp with plain water afterwards, then dry with a microfiber cloth.
(This assumes that the leather in your cars is pigmented leather, which is the most common kind of leather used in cars and is more durable than aniline.)
Clean Upholstery Car Seats with Natural Cleaners
If you have upholstery car seats, you can skip directly to cleaning the stain with an enzyme pet cleaner, but you can also try these household alternatives first or instead. Sprinkle baking soda liberally over the affected area and leave, then vacuum it up when fully dry. Or spray the area liberally with a mixture of water and vinegar. Both baking soda and vinegar are good at neutralizing odors, but if the odor still lingers, definitely use an enzyme cleaner.
Use an Enzyme Pet Stain Cleaner
The best way to eliminate a dog pee stain is with an enzymatic pet stain cleaner. The enzymes in these cleaners eat and destroy the odor-causing proteins in urine (and other organic materials) so that the stain is truly gone. There are lots of them on the market, so make sure you find one that's for use on upholstery or leather, depending on what kind of car seats you have.
Follow the directions on the bottle. Typically you spray the cleaner over the stain, wait for a while, blot it up, and possibly repeat again until it's gone. If the stain isn't fresh, you may have to do several rounds of spraying and blotting to remove the stain and the smell.
Protect Your Leather Car Seats or Upholstery Car Seats
An ounce of prevention is worth a pound of cure, as the saying goes, and you can prevent similar accidents from staining your car seats in the future by protecting them.
Instead of letting your dog sit directly on the back seat, cover it with a dog car seat cover first. Snoozer's heavy duty reversible hammock dog car seat cover stretches from door to door and from headrests to headrests so the back seat area is fully protected. It's made with LiveSmart fabric, which is durable and, more importantly, water-resistant, stain-resistant, and odor-resistant! This is a great choice for large and medium sized dogs.
For little dogs, let them sit in their own dog car seat. This way they're safe and comfy and your car seats aren't at risk of being soiled by accidents. Snoozer's Lookout dog car seat is an elevated dog car seat that's perfect for smaller dogs. It gives them a place to sit safely and look out the window in comfort. And our console dog car seats are designed to let your pooch travel securely strapped in right next to you on the console. Check out our range of premium dog car seats, dog beds, and accessories, all built to last and look great.
Read More Posts By Kia
Kia is a full-sized dog living with a full-sized family! She's full of energy and loves to romp with kids, so whenever Kia is around, you know you're in for an exciting time!